Barnet Council x GPDQ: Reducing Health Inequalities Together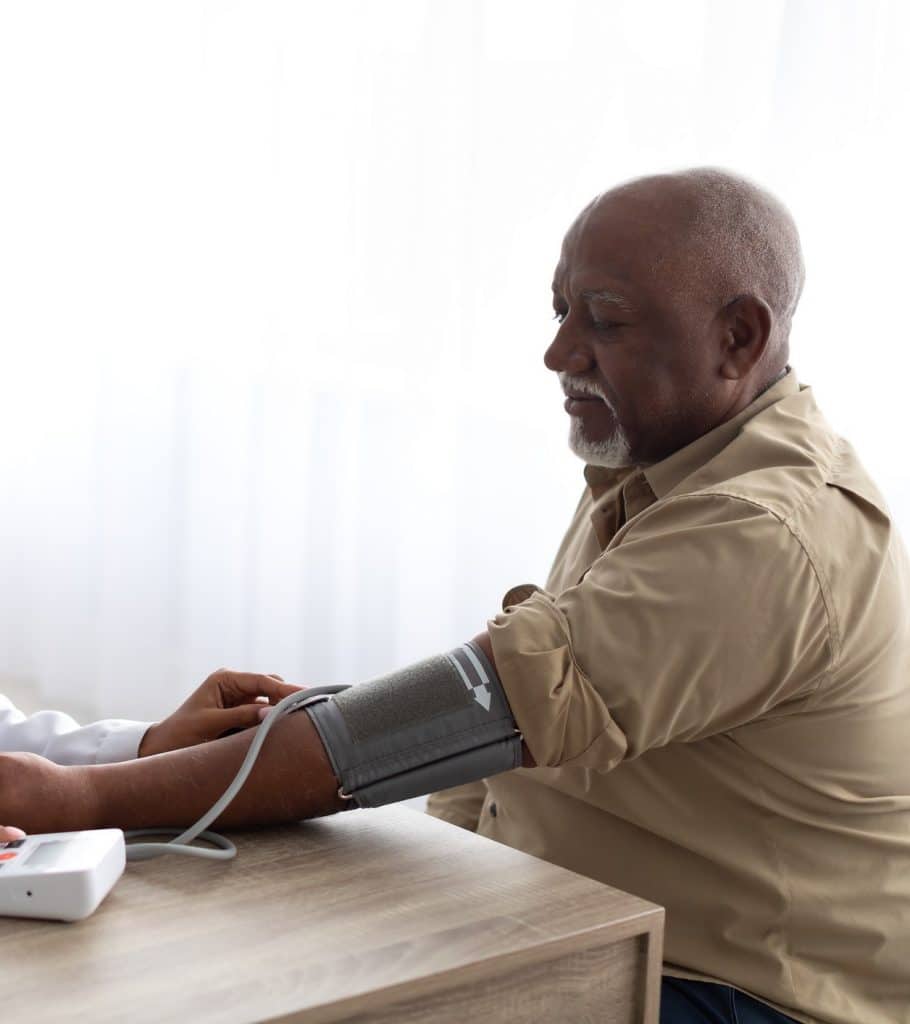 It's all about increasing our reach
Following a pause of the NHS Health Checks Programme in General Practice nationally during the COVID-19 pandemic, the London Borough of Barnet had an urgent need to provide alternative health checks in the community, while the national NHS Health Checks Programme recovers.
The Community Health Screening Programme was commissioned to complement the NHS Health Checks Programme in Barnet, but with a key difference – the appointments would be held in community settings, not GP surgeries. This was to promote easier access and to take interventions closer to communities.
So, while NHS Health Checks are now again available in Barnet GP practices for anyone aged 40 to 74 years, without pre-existing cardiovascular disease, diabetes or chronic kidney disease, the Community Health Screening Programme has meant Barnet Council could specifically target areas of higher deprivation in the borough and engage people at higher risk of cardiovascular disease (CVD).
This was all part of Barnet Council's wider aim of reducing health inequalities and CVD Prevention Programme.
What does success look like?

An initial 6-month pilot would ascertain whether we could hit 3 key outcomes in a cost-effective manner:
• Does screening provide evidence of potential undiagnosed health issues?
• Are a reasonable number of individuals referred to a GP and/or preventative services to make the service worthwhile?
• Can the service raise awareness of NHS Health Checks?
The Programme in action

Over the course of the pilot, GPDQ provided a fully managed end-to-end Community Health Screening Service:
• Co-planning the overall service and delivery
• Service promotion via a full range of marketing assets
• Outreach to community venues to create a weekly schedule of screenings, ensuring we reach underserved population groups
• Creation of an online booking function and management of bookings for each screening
• Providing high-quality, health screenings (up to 34 'patients' per session) including testing for cholesterol and blood glucose
• Secure clinical data capture and secure transfer of all patient data to GP Practices within 48 hours of the Health Check (or immediately if urgent review is required)
• Providing patient-centred lifestyle advice and signposting for support using motivational interviewing techniques appropriate to their level of risk
• Identifying when patients require further investigation according to guidelines or treatment and refer them to their GP Practice with a letter of recommendation
• Providing regular reports to Barnet Council
The need is clear in the headline outcomes

From an initial successful 6-month pilot, Barnet's Community Health Screening Programme is now in its second full year.
And that's because of the key outcomes, which after the first year of running the service (from 1 April 2022 – 31 March 2023) include:
Reach:
• 48 community-based Health Screenings with 1021 attendees
• Engagement with over 16 different ethnic groups from across 17 different wards in Barnet
Medical outcomes:
Just 11% of attendees did not receive further health management advice/referral.
Which meant:
• 40% of attendees referred to their GP for further investigations
• 69% given weight management, diet and exercise advice
• 12% referred for mental health support/IAPT service
• 8% referred for a drug and alcohol misuse service
• 7% referred to a stop smoking service
• 6% directed to a diabetes prevention programme
The service:
• Scored 4.7 / 5 for attendee satisfaction
• Scored 4.7 / 5 for overall rating of the service
• Over 97% of attendees felt the GPDQ clinicians made them feel reassured and comfortable
And a final word from Tamara Djuretic, Director of Public Health and Prevention, Barnet Council

GPDQ provides a Community Health Screening service in Barnet, which they mobilised quickly to help fill a gap in our NHS Health Check provision following COVID-19. GPDQ is a pleasure to work with and responsive to our requests. They also look to review and improve the service proactively, and they have received good feedback from service users.
Their work is raising the profile of other local services and helping to address health inequalities in areas of higher deprivation.