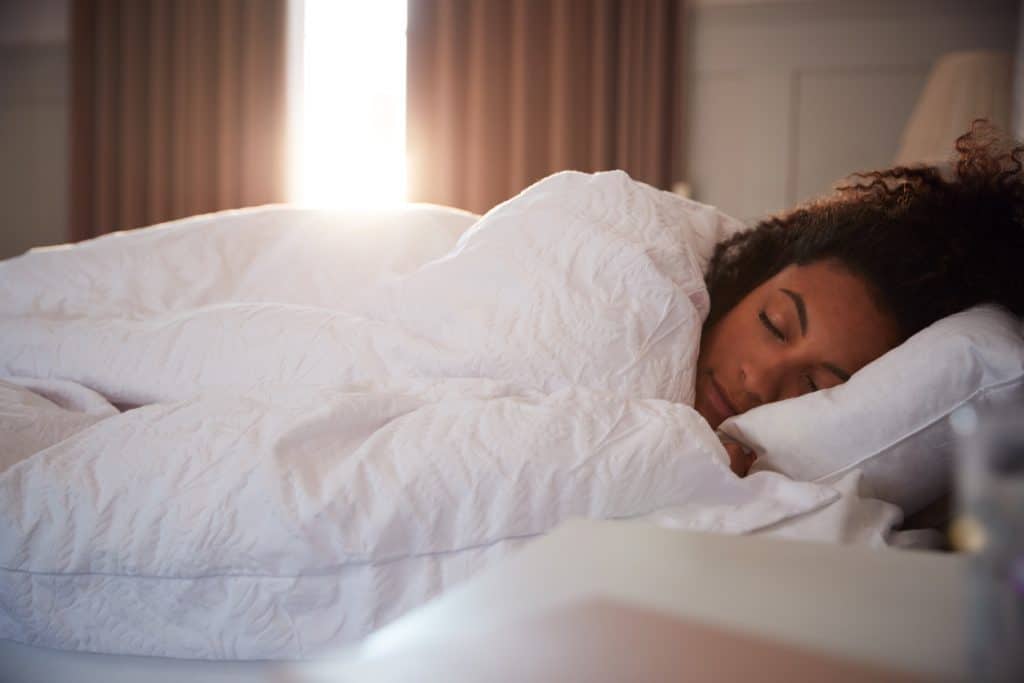 As we approach World Sleep day on the 19 March we have compiled our top tips for aiding quality sleep on a regular basis. There are three areas you need to review when looking to improve your sleep : lifestyle, environment and state of mind. Follow our tips below and drift off in a relaxed state of mind and body…

GET UP AT THE SAME TIME EVERY DAY
Aim to get up at the same time each day – even on weekends. This trains your circadian rhythm and will keep you on track for regular quality sleeping periods.

DON'T BE AFRAID TO REST THROUGHOUT THE DAY
Many of us will be on the go constantly from the minute we wake up until we climb into bed, this means the body doesn't have the chance to process stress or emotion throughout the day leading to an over tired / exhausted body and mind.

Try to acknowledge those points throughout the day that have added stress or anxiety and take 5 minutes out to engage in some mindful breathing or a simple yoga stretch that will allow your body to slow down and process what is happening.

DRINK AND EAT MINDFULLY
Avoid drinking alcohol before bed as it stops the breakdown of adrenalin. Likewise heavy meals should be avoided before sleep and ideally we should stop eating at around 7pm / 3 hours before bed as our bodies struggle to digest and sleep simultaneously.
AVOID PHONES LATE
We've all been there after a night of endless insta scrolling and then subsequently struggling to drift off. It takes around an hour in darkness for melatonin, the sleep hormone, to be produced, so stimulating your body with light from your phone before trying to sleep means your body won't rest as well. So even though you're tired your brain is stimulated and awake. Airplane mode on from 9pm folks.
GO TO BED AT 10PM
8 hours is the magic no. for sleep and for the majority of people, this means going to bed at about 10pm. The circadian rhythm is the body's natural alarm clock, and it is dictated by sunlight.

RESERVE THE BED FOR SLEEP AND SEX
Don't use the bed as an office, workroom or recreation room it should be for sleeping and relaxation only whenever possible.