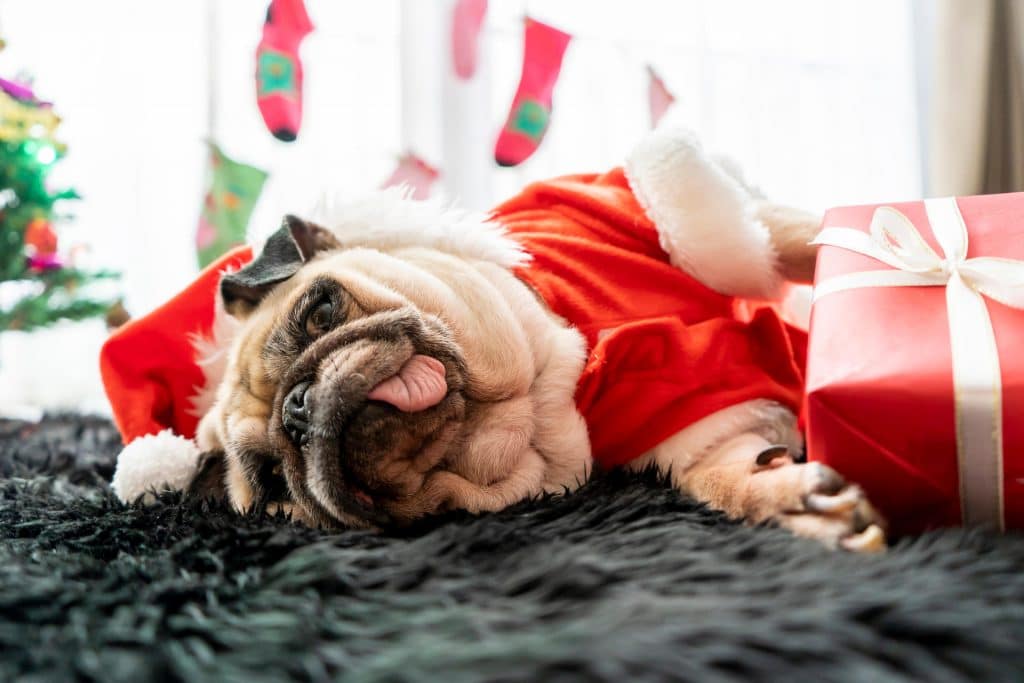 GPDQ clinical director and GP Kathrina Crystallis tackles a topic we can all relate to: festive anxiety.
The Christmas period is a time where everyone relaxes and enjoys themselves, but as many of us know anxiety doesn't take time off during the festive season and many of us can feel a sense of pressure.
Presents, family engagements and even making dinner on the day can all take their toll on those with anxiety, but given the current pandemic climate many of us may be experiencing a heightened sense of anxiety as we emerge back from lockdown and into a new tiered normal.
Here are our top tips on how to get through Christmas.
1. Understand and accept your anxiety – a certain level of anxiety is no bad thing. It's the impulse we all feel when we need to protect ourselves and our loved ones from harm. Anxiety is closely tied to our need as humans to prepare for and mitigate risk, and as such it's a very positive, healthy and necessary emotion.
2. Acknowledge this is not a normal time in your life! It's normal to experience a low level of anxiety in normal times. Go easy on yourself and take time out when you need to.
3. Watch out for the tipping point – problems with anxiety arise when our feelings flip up a few more levels, and if we're not careful we can end up in a negative spiral of increasing tension and symptoms.
As a GP, signs that would suggest to me someone has crossed into 'harmful' anxiety would include any of the following symptoms:
– Feeling nervous or on edge
– Not being able to stop worrying about things
– Fixating on specific, often trivial, things
– Feeling restless or finding it hard to sit still
– Sitting still for long periods and feeling reluctant to move
– Getting easily annoyed or irritable
– Heightened feelings of tension
– Physical symptoms such as headache, insomnia or increased IBS pains
4. Staying on the right side of anxiety – A good way to preempt anxiety is to think and talk about it before it becomes a problem. With a friend or partner, make a list of the things you do when you are your best or happiest self. Eg 'When I'm at my happiest, I like to garden or phone friends.
What to do if you tip into negative anxiety
Stay connected – Make a point of keeping in touch with family and friends, perhaps by setting up regular times to call and chat. Remember – you are not alone, everyone is affected by Covid-19 in some way.
Communicate – When a person can't talk about their anxiety with loved ones, it raises other people's anxiety levels too, so owning and sharing your feelings with people you trust helps everyone.
Support others – Supporting others takes you out of yourself for a while, and helps you see that other people are living with anxiety. This doesn't just apply to family and friends – at work, as a colleague or manager, you can have a massive positive impact on the wellbeing of people around you too.
Take conscious breaks from news updates -Fear about Covid-19 has gripped the world, all fed by constant updates from our smartphones. It's worthwhile taking conscious breaks from these constant updates. Make sure too that when you are connected, you're using reliable sources, as there is a lot of misinformation available which can increase anxiety levels further.
Practise kind exercise – Mental and physical health are intimately connected, and physical exercise can reduce stress levels and promote feelings of wellbeing. But don't force yourself to do a run every day if you hate running – choose something you enjoy, like riding a bike or going for a nature walk. Even better if you can do this with someone else, so you're connecting and communicating at the same time too!
Stay in the present moment -Much anxiety relates to the past and the future, so mindful activities that keep you absorbed in the present – painting, exercise, baking, enjoying culture, hanging out with the kids – are a real tonic.
Don't shy away from seeking help -If you have any kind of symptom that you would normally seek medical advice for, don't rely on Dr Google – just ask! We find sometimes that people assume that there's no help available at the moment or that they don't want to be a burden. But all services are running, initially via telephone video consultation, and of course the sooner you address an issue, the better.
Finally, accentuate the positive! We don't know exactly when the pandemic will be over, so we have to find ways to accept and live with the situation we find ourselves in instead. Lockdown was not without its positives for many – more time with family, more exercise, more crafts and baking, more appreciation of our home space and local neighbourhood.
To stay on the right side of anxiety, we need to focus on those good bits and find ways to enjoy what we can this festive period.
If you feel you need to speak to someone our experienced team of GPs are on hand as and when you need them.
Call 0203 805 1781 to book – 8am-11pm, 7 days a week.