Is it time to lose your veganity?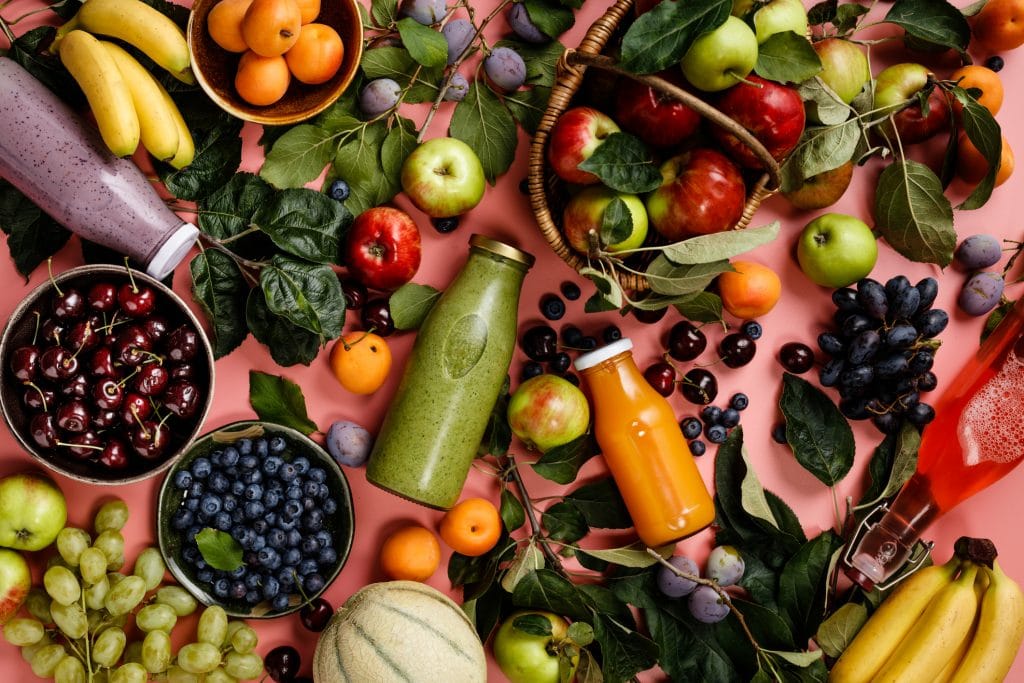 This month, it is estimated that more than half a million Brits will have signed up to the Veganuary challenge, which encourages meat-eaters to adopt a plant-based lifestyle throughout the month of January and beyond.

In 2021 the movement has exceeded last year's record of 400,000, with organisers of the challenge suggesting this could be due to larger numbers of people having more time at home and experimenting more in the kitchen, therefore more willing to give animal-free diets a chance!

If you're planning to join in (there's still time!) and give a plant-based diet a go this month, you'll be interested to read more from GPDQ Clinical Director Dr Kathrina Crystallis. We caught up with her this week and asked her to share some top tips and key facts to consider to help you get started.

"Adopting a vegan diet involves the elimination of all animal derived foods, such as meat, eggs, dairy, fish, honey and whey.

"Much has been written, studied and discussed about the benefits of embracing a Vegan diet but at a very basic level you will reap the benefits and it can really contribute positively to your overall health."

Benefits include:
Lower fat, cholesterol, animal protein, and saturated and trans-fatty acids resulting in less risk of obesity and increased overall health
Lower intake of environmental contaminants (heavy metals, DDT, PCBs). Vegans are also at lesser risk of exposure to carcinogens found in cooked meats
Reduced risk of food-borne diseases: E.coli, Salmonella, Listeria, Campylobacter
Higher vitamin C, E, provitamin A carotenoids, folate, fibre, magnesium and phytochemicals and antioxidants
People following a vegan diet have better glycemic control and therefore significantly lower insulin and glucose levels

"However, when changing the way you eat it's important to do as much research as you can and be informed. There is an automatic assumption because of clever brand marketing that just because something is vegan it's healthy. Many vegan junk foods can be just as unhealthy as meat based junk foods or sweet treats.

"Oils and sugars found in food can provide calories only, with no micronutrients, protein, and almost no vitamins – this is still the case with vegan food. Always read labels and check out unknown ingredients and hidden calories."

How to get the most out of giving Veganism a go this Veganuary
Focus on a wide range of whole foods and nutrient dense foods, such as fruits, vegetables, whole grains, legumes, nuts and seeds to ensure that you are consuming the full spectrum of micronutrients needed for a healthy diet.
Life is about balance, and if you feel the need to have meat/ fish/ dairy, don't feel guilty, a plant based diet is more than enough to help with your health and the environment
Meals high in protein and fibre will keep you fuller for longer – vegan protein sources include things like Tofu, Seitan, Lentils, Chickpeas, Green Peas, Beans and Bulgar Wheat.

"Once you have made the decision to give it's a go there is a wealth of information and expert guidance online. Check out resources such veganuary.com, the official home of the 31 Day Challenge to really educate yourself on how to best adapt your current diet and lifestyle to a vegan one and take some inspo from Instagram which is the natural home of vegan devotees. There are a multitude of profiles dedicated to recipes, sharing experiences and vegan life hacks that will enhance your vegan journey."

Some of our favourite Instagram accounts to follow and to help keep you inspired include:

Minimalist baker @minimalistbaker – plant-based, refined sugar free and gluten free
Cookie and Kate @cookieandkate – focuses meals on healthy ingredients, whole foods and plant-based diets
Rachel Ama @rachelama_ – vegan cookbook writer and chef

We would love to hear yours too. Comment below with any recommendations.
______
Dr Kathrina Crystallis qualified in 2009 and works as an NHS GP in North London. Dr Crystallis has a keen interest in the application of healthcare to business settings and the increases in productivity that it can deliver. She joined GPDQ in 2020 as a Clinical Director.
Emily Greenwell is GPDQ's resident nutritionist, in her third year of studying Nutritional Therapy, qualifying in October. Emily cured her eczema and drastically reduced her asthma symptoms with a change in lifestyle and diet and, once qualified, hopes to help others follow a more natural treatment path.