Debunking myths around the Covid-19 vaccination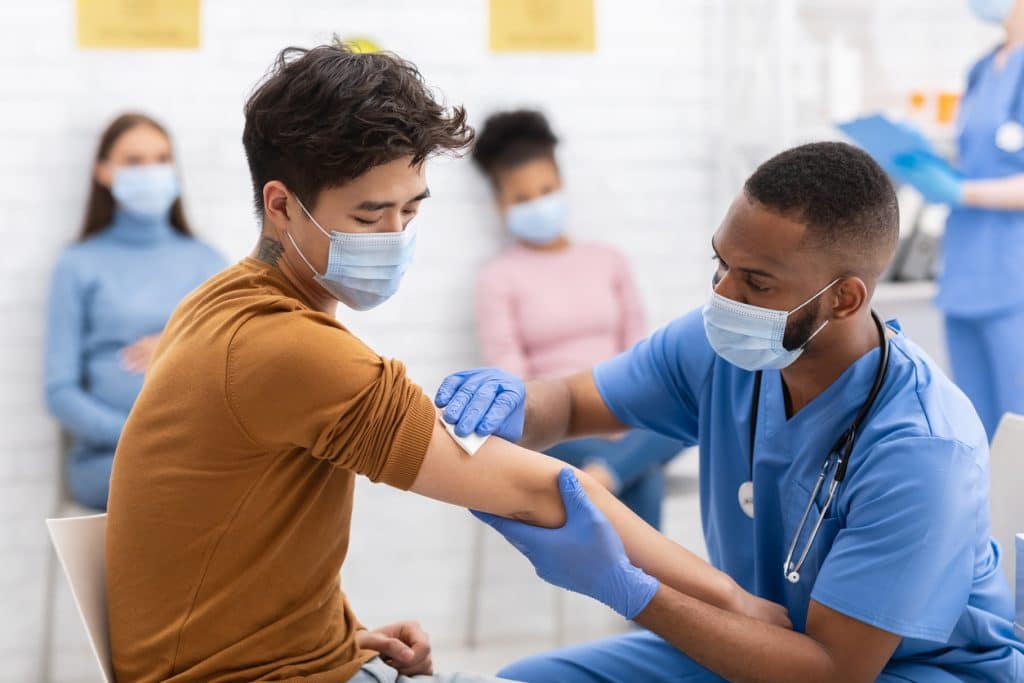 If you have a family member, loved one or friend who is anxious about the vaccine, please share this article with them.

Millions of people across the UK have now had their COVID-19 vaccination. However, many individuals may still be feeling hesitant as a result of misinformation they have heard or read about the vaccine. According to a recent survey from the Office for National Statistics (ONS), up to 36% of people have refused the vaccine due to fears about potential side effects.

In a bid to clarify and help ease your worries, GPDQ Clinical Director Dr Kathrina Crystallis has answered some of the most common questions about the vaccine to help demystify any confusion or concerns you may have.

Am I likely to get a blood clot?
No, this is very rare, and you would be more likely to get a blood clot after a long flight. If you have any specific concerns or high levels of anxiety around the vaccination, please contact your GP.

Do you need to have the vaccine if you have already had COVID-19?
Yes! Even if you have COVID-19 antibodies, we don't know how long this immunity lasts.

How long does the vaccination take? 
It is a very quick injection, around 30 seconds and afterwards, you will sit in an observation area for 15 minutes to ensure you have no reactions / immediate side effects.

Will it hurt?
Side effects are usually very mild – tiredness, flu-like symptoms or tenderness in the arm where you have been injected are all very common. However, if you feel particularly unwell after your vaccination, please contact your GP or call 111 for advice.

Can you have the vaccination if pregnant or breastfeeding?
Yes, it is still safe to have the vaccination even if pregnant or breastfeeding. You will be invited to be vaccinated when your age group is offered it or even earlier if you have a pre-existing health condition.

Is it vegan friendly?
Yes, all three COVID-19 vaccines approved in the UK are vegan and vegetarian-friendly – all ingredients are listed on the NHRA website.

When does the vaccine become effective?
It can take up to 22 days to build any significant protection. As such, you should still practice social distancing and hand hygiene after you have received your vaccination to protect both yourself and those around you.

GPDQ are an NHS partner and are here to support you with any healthcare questions you have surrounding Covid-19 and beyond. Have any more questions? Feel free to call us today on 020 3820 5713

Due to the changing nature of the COVID-19 pandemic, scientific understanding, along with guidelines and recommendations, may have changed since the original publication date.